Competition
Are you a talented and innovative artist looking for a platform to showcase your work to a global audience? Here's your chance to participate in SwaKarya International Art Competition 2023 and gain recognition for your creative talents!
SwaKarya Gallery is a worldwide venue, thus we encourage artists across the globe to take part in our competition. Fill up the form by clicking this link and we will keep you updated with the competition. 
Submission Guidelines:
Eligibility: Open to artists of 18 years and above only across all experience levels.
Entry Fee: USD15 per artwork (non-refundable)
There is no submission limit. You can submit as many artwork as you like.
Artwork Specifications: High Resolution - JPG files only. 300 DPI resolution (Please try to keep the file size under 10 MB to ensure proper loading).
Only original artwork will be accepted and do not send images of your artwork which has been framed or contains watermarks.
SwaKarya Gallery may crop your images for formatting purposes  
Artists who submitted their artwork agree for the gallery to be granted usage of the artwork for display, marketing and promotional purposes, on the website, social media postings, blogs, slide shows, or any other relevant platform.
All images contained herein or attached to this website are the property of the artist and the artist retains the sole copyright and all applicable rights to said images.
Important Dates:
Submission Deadline: By 25th December 2023, 10:00pm Malaysia time

(GMT+8)

Winners Notification: First week of January 2024
Virtual Awards Ceremony: TBC
Winner Exhibition & Art Feature: February 2024 to May 2024 
How to Submit:
Step 1: Select the category you would like to take part in
Step 2: Pay the participation fees
Step 3: Upon payment confirmation, we will email you the link to submit your artwork alongside other details.  


If you require further information, please contact us at info@swakaryagallery.com
Awards & Prizes
Gold Award

Cash prize of USD150 - USD250
E-certificate of achievement.
Winning art will be featured for 4 months in SwaKarya e-commerce for sale (FOC)
Solo exhibition for 7 artworks on SwaKarya Online Gallery for 4 months (FOC)
Silver Award

Cash prize of USD100 - USD200
E-certificate of achievement.
Winning art will be featured for 4 months in SwaKarya e-commerce for sale (FOC)
Bronze Award

Cash prize of USD50 - USD100
E-certificate of achievement.
Honorable Mention Award

E-certificate of achievement.

The cash prizes will be transferred through PayPal. The winning prize is unrestricted and can be utilized in any way the recipient artist desires. The final amount of prizes offered will be determined based on the number of artworks submitted.
** In the event of joint winners for any cash prizes, the prize money will be divided equally among the recipients.
Similarly, if a category does not receive sufficient entries, it will be evaluated alongside other categories with an adequate number of entries. The final prize amount will depend on the number of entries but will always fall within the specified range.
Categories
Find the perfect competition categories to express your creativity and take on new challenges.
Show the world what you're capable of.
Meet the judges
Our expert panel of judges will evaluate submissions based on creativity, originality, technical skill, and overall impact.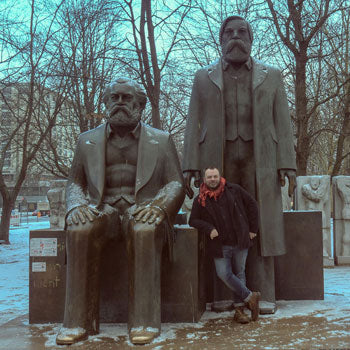 Timi O'Neil
Timi is the program manager for the Doctorate of Professional Practice in Art & Design at UWTSD's Swansea College of Art. His current research delves into the captivating realm of desire and seduction within the field of artificial intelligence and immersive technology, guided by the insightful perspective of Jean-Paul Sartre. He is an expert in practice-based research that combines theoretical exploration with art application.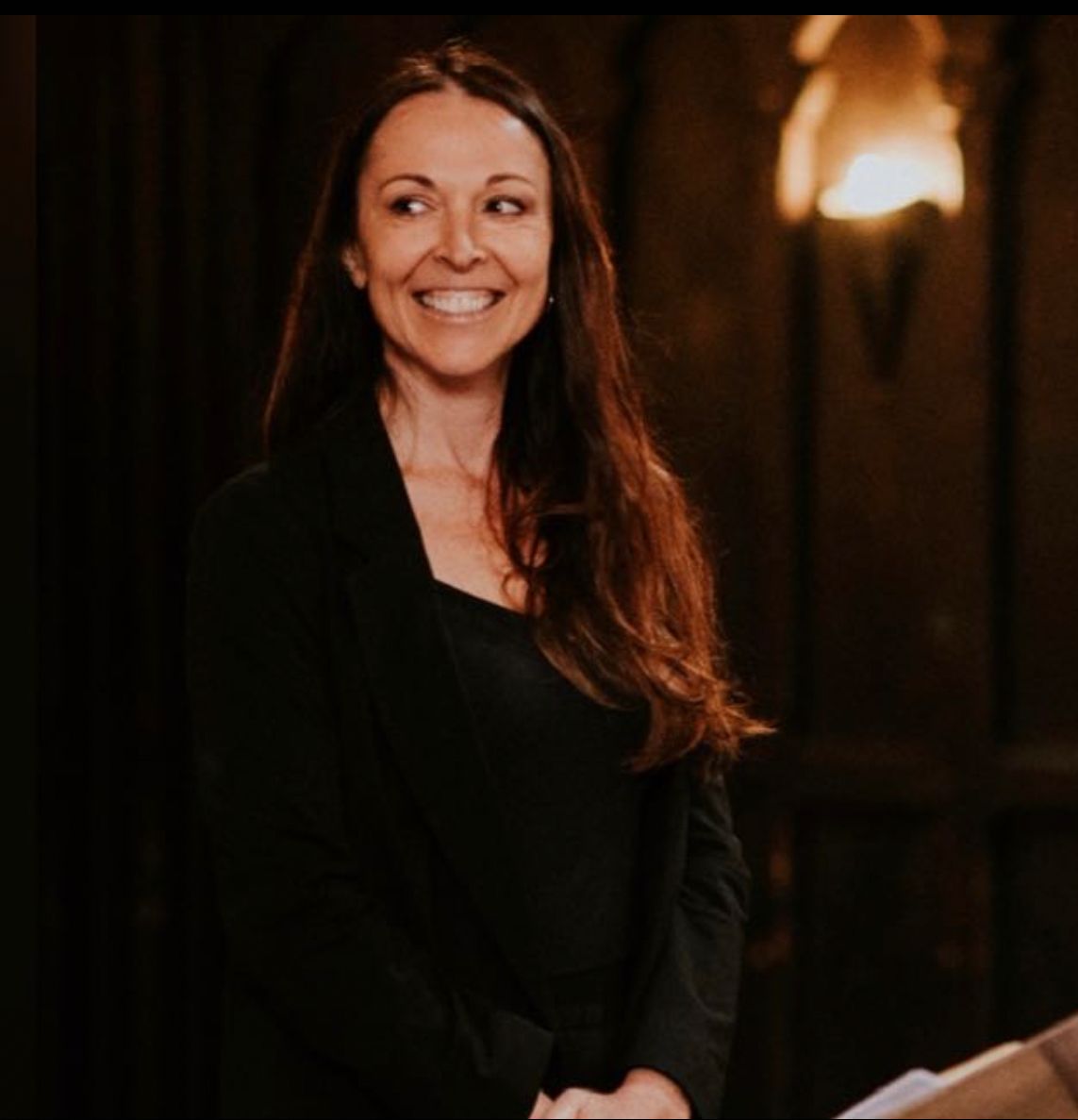 Ann Healey
Ann Healey is Senior Fellow of the Higher Education Academy and a dynamic and accomplished educator. In 1998, in Singapore, Healey focused on her own journey as a visual artist. In 1999, she established Art Centred, an education business dedicated to nurturing a genuine passion for art within children and adults. After 17 years in Singapore, with 15 sell out solo exhibitions, Healey embarked on a career in Higher Education in the UK. Ann Healey's unique ability to seamlessly bridge the gap between mathematical and creative disciplines sets her apart as an innovative educator. She became Dean at the London College of Contemporary Arts, where she continues to pursue her love of business and creativity, as well as maintaining her own practice as a visual artist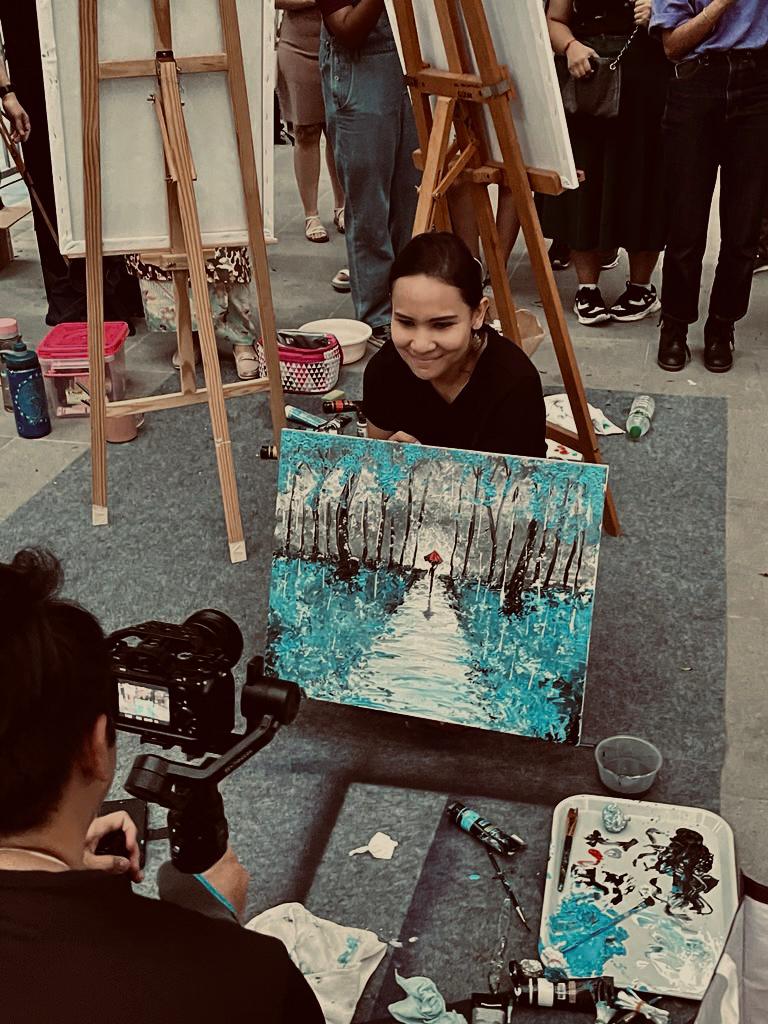 Dr. Ts. Nisa Omar
Nisa is an Associate Professor and the Dean of the Faculty of Arts & Science at IUMW, Kuala Lumpur. She is certified as a Professional Technologist in Art Design & Creative Multimedia and she has received over 15 local and international awards with cumulatively over 150 projects that consist of exhibited artworks, articles publication, conference presentations, workshops, training, and many others. She is also the founder & creative director of SwaKarya Gallery.